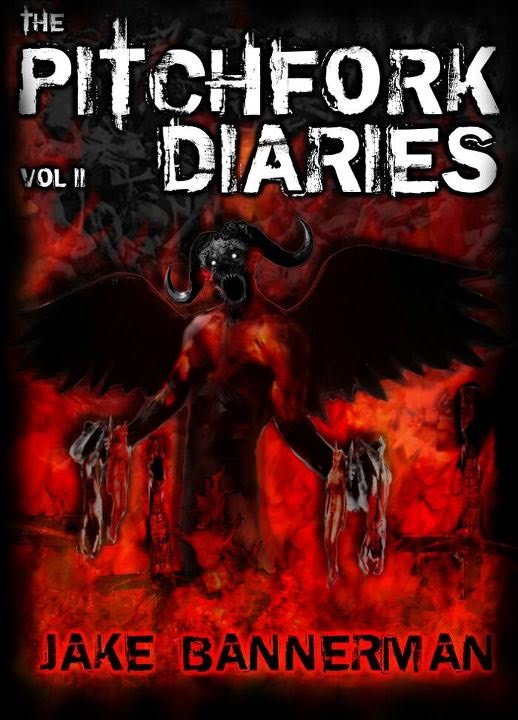 I am excited to announce that the Pitchfork Diaries, Volume 2 is now published and available at Smashwords. Jake Bannerman's new book is full of dark scenes and frightening situations. I had the honor of collaborating with one of these stories, the Feast, but the only way you will be able to read it is to go to Smashwords and download a copy. Anyone that is familiar with Jake's work knows he does not hold back; if something comes to him, he writes it, no matter how risque or dark. When he asked for my collaboration, I was not going to say no.
Jake contacted me in early March with the request of taking a story of his and fucking it up. So that is what I did. Honestly, though, the story really did not need that much fucking up, but I took what he wrote and molded me into it. The result, The Feast.
This is my first collaboration and I really did not know what to expect. I read what he wrote before I went to bed to give my mind time to brew this bizarre concoction together. In the morning, I had a really good idea of what it was all about and what I would do to add my own depravity. That afternoon, yes it took me that long, I put myself into it. I let go of all inhibitions and helped create what I think is a delicious dinner party. Seriously, I'm not giving any hints about what it's about, you'll have to buy a copy of the Pitchfork Diaries, Volume 2.
The Pitchfork Diaries Vol 2 at Smashwords
While you're at Smashwords, don't forget to pick up copies of Circus Tarot, if you haven't had your reading yet.